About + Contact
Hi! I'm Linda Sivertsen: writer, teacher, idea-fairy and author-whisperer. Environmentalist. Magazine editor. Seasoned midwife of bestselling books and 6- & 7-figure book deals. Most recently: creator of The Boyfriend Log app and the Beautiful Writers Podcast for iTunes, where Danielle LaPorte and I interview the greats like Elizabeth Gilbert, Brené Brown, Steven Pressfield, Martha Beck, Mary Karr, Dani Shapiro, Seth Godin, and Gretchen Rubin. The writing site "Literatative" calls us "one of the most helpful and entertaining podcasts for female writers available on iTunes today." Wow. That's dream-come-true stuff right there.
As for the name: Book Mama:) If you ask me, birthing book babies IS easier than the human kind. Don't get me wrong—I love my kid! But Tosh is 6'3″, a graduate of film school (now making book trailers–how cool is that?), and twenty-five years old already (I had him when I was six; imagine that!), I look back and think, "Man, it's a miracle we all made it out alive!" Ha. Now that he's grown, this mama finally has more time to write. Yay!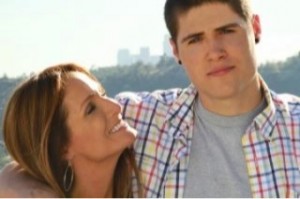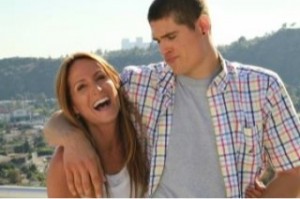 Who's Tosh's Mama? I'm an award-winning author, ghostwriter, magazine editor, agent-connector, and writing retreat host addict (yep, best job anywhere!), and now app developer & podcaster. Over the past 20 years, I've authored & co-authored nine books (two New York Times bestsellers–one with a $1,000,000 advance) and have helped hundreds of talented clients polish their ideas, write proposals (with some fast & furious bidding wars), and get their name + books out into the world where they belong. That's why I named my biz BookMama–because I love birthing books.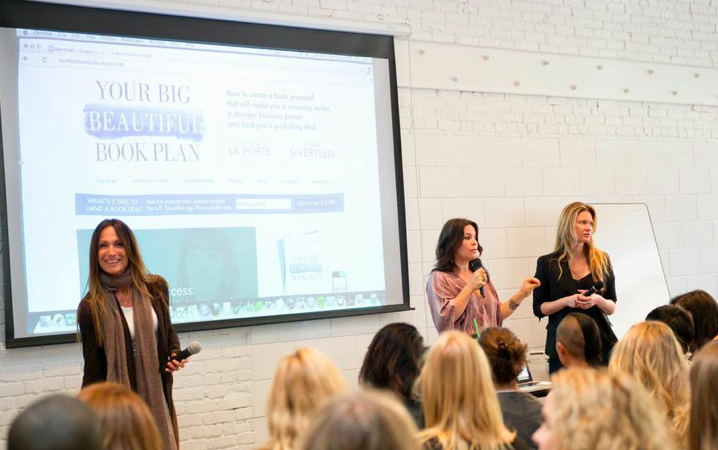 I'm super grateful for the "best of the web" nod from the Daily Muse, being named one of Unmistakable Creatives' "100 Insanely Interesting People You Should Know," and in an article featuring me + my retreats on Forbes.com. I've also been featured on CNN, E!, Extra, & in the NY Post, New York Times, Family Circle, Teen Vogue, the Huffington Post, and a heap of places for the app. I've written about my dating debacles–the desperateness behind the creation of the app–for the Los Angeles Times and the mind-f#*k of comparing your level of spirituality with other seekers for top blogs like The Daily Love. Along the way, I've made it my mission to befriend, work with, and be mentored by some of the most brilliant minds in the publishing world. I've been blessed to facilitate some stellar hook ups. Nothing juices me more than putting people and projects together, and getting the call… "Are you sitting down." Oh, yeah!!!
I began with no platform. No publishing connections. No cash flow. Just a fierce obsession to tell people's stories (and be a voice for the voiceless in the green movement). You could say that I had no choice but to follow my childhood dream to write. But there was rejection. So much in the beginning that it dropped me to my knees (literally, in the dirt). But that's what fueled me to work so hard, to study every angle, to put in the thousands of hours it took to sell my first book. And then my second. And third…. My clients tell me their paths are EASIER for all those many bleary-eyed, all-nighters. Thank God!
Heard about my Carmel retreats? Every few months I take a small tribe of inspired writers to beautiful Carmel-by-the-Sea, California to craft their masterpieces—girlfriends-getaway style. We brainstorm. We laugh. We share stories, tears, fears and pearls of wisdom. We edit, polish, and re-edit. We explore. We eat (oh, do we eat!). Retreat participants arrive as strangers and depart as close-knit writing BFFs, ready to support each other through writing's loneliest moments and most glorious successes. Follow ("like") me on Facebook and Instagram, where you can view the comments below our Carmel photos to see how much the ladies stay in contact and forever adore + support one another. (Most form their own Facebook groups before they leave and check in often, share resources + ideas + feedback, and even organize group calls and trips on their own!)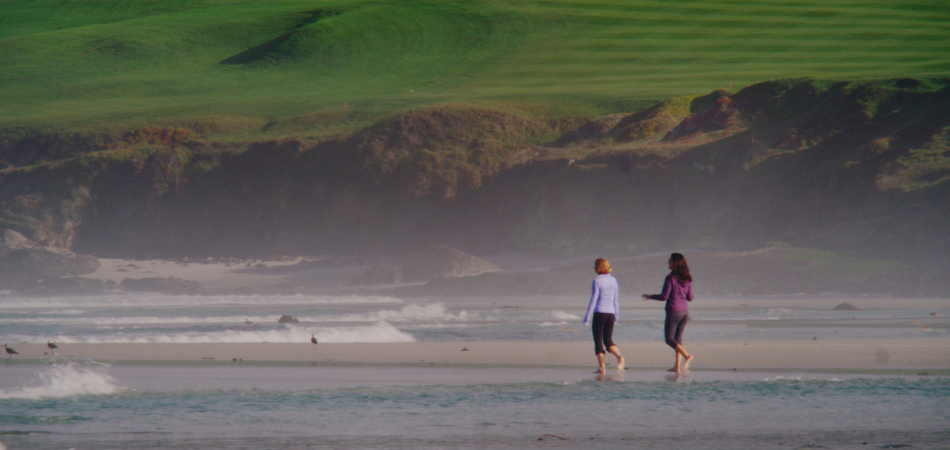 I started these retreats as a way to expand my business and sense of community after my long-term marriage suddenly ended. (Losing my husband and sense of family and extended family left me broke and feeling isolated.) Following my instincts, and crawling back to my Carmel roots with the memories of my belated, beloved parents and our many treasured times together in this seaside haven, I had only the vaguest idea this could be something. Turns out, women from around the world heard the soul call and flew in to join me. In what seemed like effortless connections, our shared sisterhood and successes saved my business, my home, my heart, my sanity. Each retreat, each group of magic makers healed and continues to heal untold bits + allows me to better mine my creative depths and help others do the same. Each group of powerful women, with their unique yet universal stories and histories makes me better, stronger, wiser, and infinitely more fulfilled. Our time together are some of my most meaningful days, and certainly one of the great GIFTS of getting dumped (as was the idea for The Boyfriend Log, which helped me get healthy in relationship). Ha! Life's funny like that, in a restore-the-years-the-locusts-have-eaten kind of way. I never saw those tough years coming, but I feel so incredibly lucky for all that brought me here. Learn more about our Carmel retreats…
So, back to you + how I can help YOU. I've helped business leaders, celebrities, Emmy and Academy Award winners and everyday, nervous new writers compose their stories. I'd love to help you. Interested in working with me? Beautiful. There are three ways: Here are the services I offer.
1). I co-authored a digital program with white-hot author and blogger Danielle LaPorte called Your Big Beautiful Book Plan. This program is all about getting your words and genius out into the universe in the most streamlined, elegant, and effective way possible. Pronto! Ready to kick up your writing dreams from idle to hell-yeah-high-gear? Thought so. Take a look at the video and learn more about the program here.
2). If you'd like to join a thriving writing community with me (+ hot publishing insider interviews, a monthly coaching call, and so much more), here's something new and FUN that's getting rave reviews.
3). And, you can always come work LIVE with me in Carmel, too.

There's always something fun going on around here. While Danielle and I were launching our digital baby, for instance, another collaboration of mine, The Compound Effect, by Darren Hardy hit the New York Times, Wall Street Journal, and USA Today bestseller lists. Book deals and births for Carmel retreaters have been heartwarming and continuous (humbled and so grateful), and I'm once again taking lots of time off to write for myself these days too. Life is very, very good.
Current obsessions: raw food, golf + hiking with my man and our pups + traveling with our beautiful horses + long, leisurely lunches with my fantastic son + and getting my clients (perhaps you!) ready for the next buying season (and, God willing, a few simultaneous book/movie deals–none of which I take a cut of, in case you were curious)!
So… are you ready to
get to work
? Fantastic. I couldn't be more honored.
Contact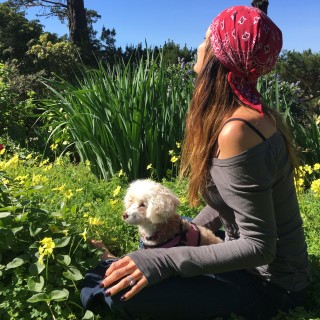 linda@nullbookmama.com
Office Phone: 323-769-5153
Please keep all email correspondence prior to working together concise (no more than a paragraph, with a link to your site, if you have one). It can get really busy around here (especially when we're on a deadline), so if you don't hear back, please know that it's never intentional, and please do try again!
Thank You!
xo