BWG Moves to FB, Gets a New Site, and Other BIG Developments…
Hello Beauty! Really big changes are going on over at the Beautiful Writers Group, and I'm excited to get you up to speed.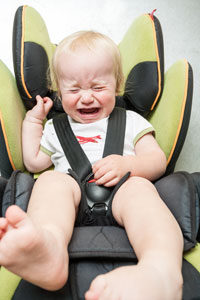 First, we've got a new home on Facebook with a thriving private community for members (yay!). The response has been overwhelmingly giddy. It turns out, a lot of people hang out on Facebook (who knew? ha!). Our writers are loving the ease of connecting there and are already giving wild amounts of love and feedback on titles, queries, article posts, etc. (Which, I think we can all agree, is a much more efficient way to spend our time than viewing secretly filmed dads dancing, or kids crying even the cutest teary rants from car seats:))
Second, we've got a new website, which is making me so happy. The energy and fun and tangible results members are getting via this group (as seen by their latest testimonials), makes me so proud of this little endeavor Danielle LaPorte and I started together.

Speaking of D (that's short for Danielle LaPorte, aka: my ANGEL), she announced on last-week's Q&A call that she's leaving the group to focus her massively growing empire. (Bummer, I know, but we love that about her, right?… how Danielle shows us in everything she does, how to dream a bigger dream!)
When D first told me she was getting too busy to remain with us, I was sad. We both were. I've always felt enormously lucky to partner with her for as long as I have (I think of her a solo-player rock star), and was never sure if I'd remain hosting the group when her time co-hosting was up. But when I saw the enthusiasm from members after we announced we'd be moving to Facebook, a sense of excitement washed over me. One thing I've learned over the years is that change is nearly always a celebratory thing when you step up, bring your A-game, get creative, and give more. Whenever I embrace what life is showing me and am willing to expand, magic happens.
I picked up the phone and asked a few friends with new books out (who are already hitting the lists), if they'd like to come on and tape Expert Interviews with me for the group. Juicy, soulful, behind-the-scenes stuff. Um, YEAH… they couldn't wait.
And I couldn't either. I'd been so busy finishing my book that I'd missed doing these interviews. Suddenly my sadness about D's departure led to an enthusiastic recommitment to this incredible group, and excitement for how I could make it an even better experience for all of us.
Next, I called my dear friend Samantha Bennett to tape an Expert Interview with me, and see if she wanted to co-host some of the Q&A calls (and support members in the Facebook group with her incredible know-how). Another Yes!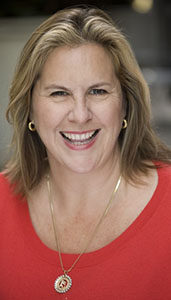 Sam is that friend who always blows me away with her writing, publishing, and life wisdom. She's f-ing hilarious, too, a walking, big hearted, billboard of awesome soundbites AND depth. Through her company—The Organized Artist Company—this writer, comic, teacher, and creativity/productivity specialist has counseled hundreds of artists in the art of GETTING IT DONE. I knew bringing her onboard would be transformational.
Some of you have already read and LOVED Sam's book Get It Done: From Procrastination to Creative Genius in 15 Minutes a Day (Seth Godin calls this "an instant classic, essential reading for anyone who wants to make a ruckus"), and she's just delivered her latest: The Organized Artist Book to come out soon. And, as a member you get the gift of her insights without having to wait for that release.
When you hear Sam describe how she got her first book published, your shoulders will drop and you'll sigh a big sigh of relief as you imagine catching a bit of that grace and ease yourself. Because she reminds us it can be EASY. Ahhhh….
So, if you're already a member, log into the group and introduce yourself to Sam when you get a chance:). And if not, join us!
Another Expert Interview I just posted is with Kute Blackson—who gets a big, beautiful CONGRATS for becoming a #1 AMAZON BESTSELLER last week for his new book, You. Are. The. One. (just out via Simon & Schuster).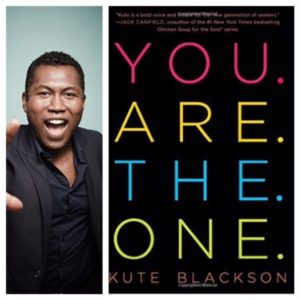 People see me raving about my female clients all the time. But I've written for and with amazing men. In 2009 when Kute and I crafted his proposal, he was offered a deal with strings attached (they wanted him to change his message). Kute said, "Thanks but no thanks," and walked away to do his soulful work in India and Bali, which taught me a lot about holding to a vision.
Kute has evolved, as has his story. But some of my favorite parts are still here! I LOVE this book so much, and the reviews are incredible. He's just been interviewed by Larry King and Fox & Friends, and by ME!… for the Expert's series exclusively for BWG members, and I think you'll be blown away by how he uses SOUL in everything he does… including publishing. And it's paying off.
There's so much more going on, but I'll leave that for further posts.
Thanks for listening. Happy Summer. And, thanks for being part of my tribe. I can't wait to see you over in the BWG.
Until then, Write On!
Linda
xx