Carmel Writing Retreats
VIDEO

: Honor your writing and sell your book.
Carmel-by-the-Sea, California beckons…
A Book Deal gets you & your message out into the world. Opens countless doors. I can't wait to share this magical retreat with you, and help jumpstart your writing career!
"My time in Carmel was nothing short of amazing. What could have taken many months took but a few short days, and I will forever be grateful. This experience will always hold a special place in my heart, right next to my first kiss and my first bite of chocolate…"
– Laurie Wajda, Internet Marketer, and mother of four, Staatsburg, NY
Every few months, I break away from book + app deadlines and head to beautiful Carmel-by-the-Sea, California–rated the #8 Travel Destination in the U.S. by Condé Nast magazine–where my extraordinary chef pampers 5 writers and me in a dreamy writing retreat. Join us in one of the most alluring artist communities in the world, and experience the mind-blowing magic of sisterhood & synchronicity–recent snippets of which you'll see in the Facebook & Google+ social media posts and testimonials sprinkled throughout these pages. (If you're a dude, by the way, I'm now taking registration forms for you as well… we recently offered a co-ed Carmel retreat and it was a BLAST.)
Find out why this enchanting hamlet—known for its natural scenery and rich artistic history—once drew residents like Jack London, Mary Austin, Upton Sinclair, and Ansel Adams, and continues to be a sanctuary/realm/no-kidding hotspot for creative breakthroughs.

It's in this creative soup that new books emerge, old books are sorted out, and everyone has psychic revelations for everyone else. Yep. It's that good. And, most importantly, it's WORKING… Carmel gals are getting big agents, book deals, and publishing careers:)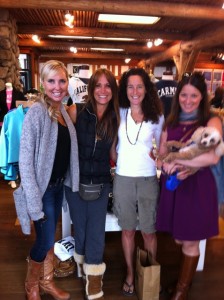 In the photo to the left, for example, 2 of the 3 gals with me from that retreat have signed with agents I referred them to–1 has an international bestselling memoir (Paris Letters–now a New York Times bestseller!), 1 has a critically-acclaimed memoir that just came out (Misdiagnosed). The 3rd is finalizing her proposal to shop very soon. And, we've all become dear friends. To learn more about their books and experience in Carmel, go here.
That's my favorite part of all of this, what I hoped and prayed would happen… life-changing RESULTS and relationships. In this book + brand + business-building retreat, I draw upon all of my 20-year experience combining creativity & commerce–writing and marketing award-winning, bestselling books (and magazine cover stories)–and building solid, powerful platforms for myself and with/for others.
Need an agent? I tap my best agent connections in the industry with the goal to get my gals ready for representation + SOLD, often working closely with the agent to strategize and celebrate.
Increasingly, too, publishers are reaching out to me to meet directly with my retreaters. In the past year I've connected writers with editors (some via agents, some not) at imprints for Simon & Schuster, Sounds True, and Workman–even introducing one retreater to the founder of TEDWomen, which resulted in her booking a TEDWomen fall 2016 talk in San Francisco–a talk we'd just dreamed up and written together on the 2nd day of her retreat. I'm not an agent and don't take a percentage for any of this; I just LIVE for the squeals and happy tear-filled sniffles of are-you-sitting-down GREAT news. To see those results, updated often, go here.
To make an appointment to chat with Linda, go here.

What do we work on? In Carmel you breathe life into your book proposal, novel, memoir, non-fiction business, self-help book, cookbook, overall business and long-term marketing plan… whatever's whispering (or yelling) in your ear for time and loving attention.


…
Come with merely a few ideas or a belly full of them, nothing but a title and a gut feeling, or two full manuscripts. It all works. I love helping people at the BEGINNING of their writing practice to help shortcut their process from IDEA to DONE, or infusing new energy into a big, long-term project. If you're a newbie, we've got you. You won't feel that way past day #1 (and, it's likely we'll save you years of doing it the hard way). Conversely, if you've been at this for FOREVER and ache for an infusion of new perspectives and insights, you're so coming to the right place. And, I've got one hell of an address book, so if it's connections you long for, I've got them. Birthing a book takes a team, and I'm all about team love.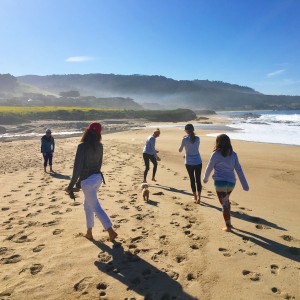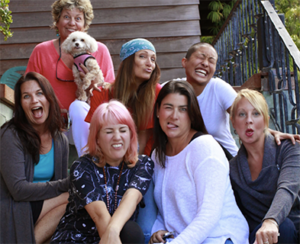 Regardless, you'll eat your favorite foods (served to your likes + needs) in this "think tank" of the most loving order–where you can stay in your PJ's all day if you choose. This brain-trust-by-the-sea is about being cozy and renewed, with nothing but writing, brainstorming, pampering, camaraderie, gut laughs, and ocean ions to help get your book up, out, and onto bookstore and home library shelves around the world. Seriously.
Never before felt supported in your writing? Those days are about to be long gone…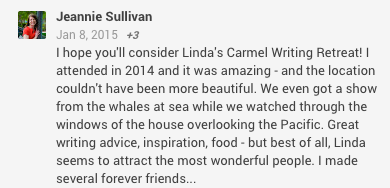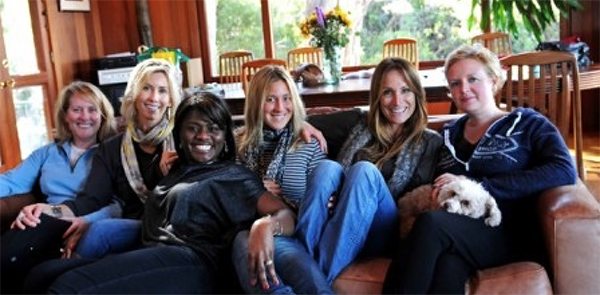 2016 Schedule
Aug. 22nd (full), Sept. 19, & Nov. 14th
I'm in the process of fulfilling a lifelong goal of expanding my role in the publishing industry (more on that soon!). Thus, I'm capping retreat size to 5 participants. This means more energy to focus on you and your book(s), and additional time to dive deep with the others. It also allows me to more freely share what I'm working on. For example, at a recent retreat, I read a keynote speech I'd just written. The inspired feedback I received helped each of us, revealing sections that worked and needed work for me, and sparking a lively discussion about additional ways everyone could share their work in the world.
Spots fill fast! If your intuition is telling you it's time, and you're jonesin' to join us, sign up here (no commitment necessary) so we can schedule a phone/Skype chat soon to discuss your project!
Why a Retreat?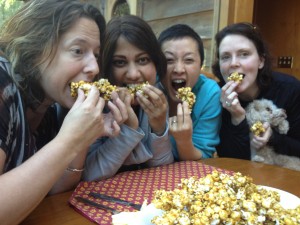 Our time at Carmel-by-the-Sea totally focuses on YOU and YOUR creativity. No spouses, no kids, dogs to walk (other than my toy poodle, who mostly just wants to cuddle), or chores.
You'll work with a tight-knit group of women who will become your sisters in words, your dearest writing buddies. They will champion your dreams and keep you on course weeks and months later if you need it, always catapulting you forward. On their own, participants often form Facebook groups, schedule group and Skype chats, even travel to each other to continue the magic.
This kind of celebratory, radical self-love = white hot creative flow.
By brainstorming for others and hearing their feedback, you'll discover infinitely more about your own work, and have intuitive, whip-smart minds clamoring to contribute their insight and creative chops to your book.
We're here to make it happen for you. I've written book proposals for clients that have garnered 6- & 7-figure book deals, and have written for most of the major publishers. In the last few years, aside from championing/coaching hundreds of writers, both individually and in groups, I co-authored three books (Harmonic Wealth, Hyperion; Generation Green, Simon & Schuster; & Closer Than You Think, Hampton Roads) the first two of which have won multiple awards and hit the bestseller lists, and the last now published in 5 languages. I collaborated with the publisher of SUCCESS magazine, Darren Hardy, on his business bestseller, The Compound Effect (Vanguard Press, which topped the NYT, Wall Street Journal, and USA Today bestseller lists).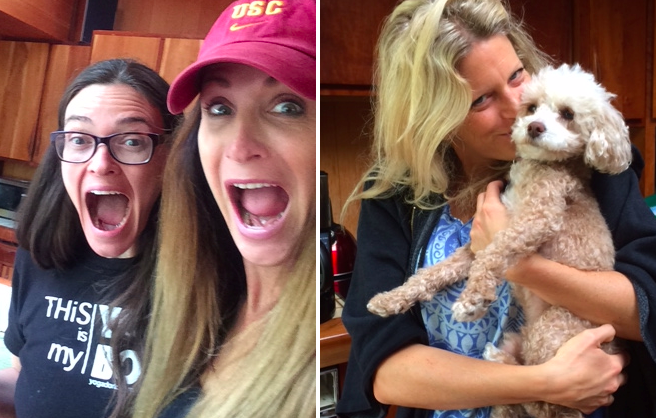 I'd love nothing better than to also help you score a major book deal. In these competitive times, a book with your name on it increases your market value, your credibility, your opportunities, and your professional profile in every way. Not to mention, it's a BLAST. Your world will never be the same. But you know that already, or you wouldn't be here right now.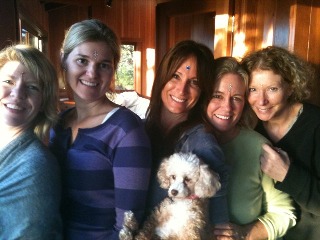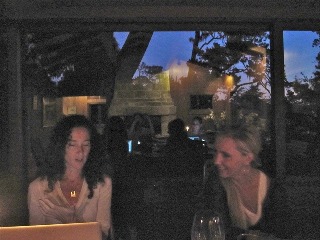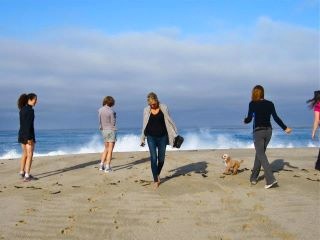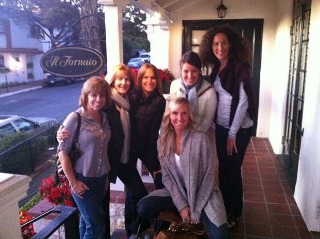 I cherish the creative process of crafting book proposals—the lengthy business plan publishers must have before they can offer you a book deal—something many people find intimidating or boring. You're free, however, to work on anything you want feedback on, including the sections of your website + agent query letters. If your topic is non-fiction, the great news is that you don't have to write your book to get a publishing deal. In fact, literary agents and publishers don't want you to. All you need is a unique concept, backed by a winning book proposal, with a few beautifully written sample chapters (that's where receiving your 8 hours of audios + hundreds of pages of 20+ proposal samples that sold in Your Big Beautiful Book Plan–a gift with the price of the retreat–comes in seriously handy.)
Watch this video to hear Amy's experience:
No matter what you're working on, you'll tap into your inner muse during this retreat and rock your book's casbah once and for all! Hasn't that idea been rolling around in your brain long enough?
We keep these writing retreats intimate (only 5-6 participants), so that everyone gets maximum value. 
Fun photos, all taken at past retreats!
The Deets (what, where, when, price…):
Where: Our gorgeous, sprawling treehouse of a lodge in Carmel, overlooking the Pacific Ocean. (Our morning walks on the beach or in the mountains outside our back door are breathtaking.)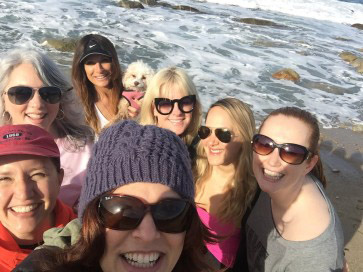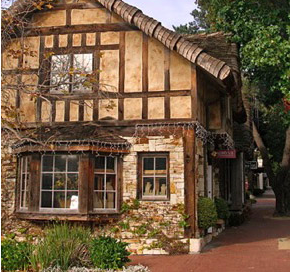 When: Retreats start on Monday afternoon and end Friday at noon.
What: Dinner on Ocean Ave., at my favorite eatery, Il Fornaio in the Pine Inn, where we gather to get to know each other and share our dreams and intentions. Followed by three and a half days of private consulting/writing/editing sessions with me, hours of peaceful writing time, energizing reading/brainstorming sessions with the group (which are electric). Brisk walks, delicious meals served by our private chef, sisterhood (and now sometimes brotherhood too!), synchronicity, and more laughter (and perhaps tears) than you've had in years! You'll arrive as strangers and depart as lifelong friends & writing comrades. For an in-depth breakdown of our daily schedule, click here.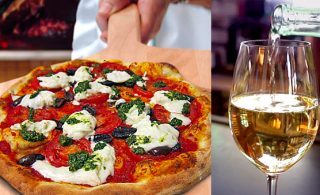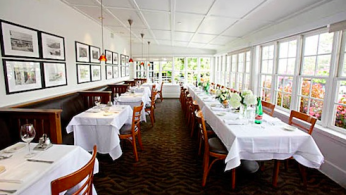 Price: $8,000 for the week: $4,000 due upon sign-up (to hold your spot) & $4,000 due 30 days before departure. (The price will go up to $10,000 after Sept. 19th.) This covers ALL of your expenses (lodging, food, & all instruction) except travel. Plus, you'll receive a private two-hour editorial session with me when you're ready, after we return.
My goal is to help make you agent ready, and to facilitate those introductions when you are! I work with top agents in NYC and elsewhere, and can't wait to send them your project when it's ready. They're always on the lookout for new, powerful voices + material, and I'm always looking to help my clients SELL. If you think about it, helping you WIN helps keep this good juju–everything I've worked a lifetime to create–rolling. These retreats have become a career for me in themselves, and have taken the place of my time for ghostwriting, even writing my own stuff (hence, the higher fee). But my father raised me with the notion that business could be a "win-win-win" all 'round, and this is his philosophy in action. The agents win. My clients win. And, I have the greatest time midwifing it all. Nothing makes me happier than proving Dad right, year after year.
And, if you know you're meant to write something, but you're not yet sure what that is (and still feel pulled to come and nurture your voice), you might just leave with a BIG idea! Deb Heneghan did. Her first book—Closer Than You Think—was literally conceived at our retreat and was published with the likes of the Dalai Lama, Neal Donald Walsh, and Wayne Dyer at Hampton Roads/Conari Publishing. So grateful.  Here's what Deb wrote in the pages of her book: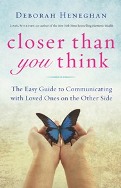 "I had no idea what to write about, but I took Linda's book proposal course and then traveled to her mystical moun­tain writing retreat where, while talking about my sister, she not only 'saw' this book before I did and outlined it for me—but she helped me sell it and is now my coauthor!"
Here's a little video Deb made at home with her cell phone and sent to me as a surprise (what a doll!):
"None of us is as smart as all of us."
– Ken Blanchard
What do I mean by the magic of sisterhood and synchronicity?
Here's an example: Sarah from Santa Barbara has a page-turner of a book. All of us women hang on her every word. The subject matter is heavy—but her voice is funny and wise, spiritual and suspenseful, so we'll follow her anywhere. Trouble is, her woo-woo title stinks! It's a snoozer and we can't let her step out with it. We have to protect our new sister in words! It's got to be catchy, twisted, and memorable—something like Running with Scissors or A Heartbreaking Work of Staggering Genius. Her work resembles those off-the-charts bestsellers; to call it something light and cosmic would be tragic. This is easy. Helping Sarah nail down a winning book title takes all of about 5 minutes!
With tea mugs in hand, and juicy, lively energy crackling, we simply ask a few more detailed questions about her topic, and BOOM! It's right there, under her nose. In the midst of outlining a common comedic situation in her life, she utters the PERFECT sound bite, and we all jump on it at the same time—laughing and squealing. Within minutes, we've pulled up Amazon.com to find out that NO ONE in all of Amazon's 2,000,000+ titles has EVER written a book with this name. Then, she does a global search and finds that the domain name is still unclaimed. Within a few more minutes, Sarah has registered the domain for her book (something publishers will love when they consider buying + promoting her). High fives are shared all around. Another pesky dilemma, handled. Bam.
I could go on and on.
"Sticks in a bundle are unbreakable."

– Kenyan Proverb
What makes sisterhood so magical?
These retreats have transformed my life. At the risk of sounding dramatic, they've saved me. Reliving it makes me a bit emotional, so rather than repeat myself, I'll point you to a short piece I've already written about how they came to be + uplifted everything during the most gut-wrenching crisis of my life. See my About page (in the paragraph starting with, "I started these retreats…").
As for the participants, what makes them go back home and create Facebook writing groups and schedule phone sessions and even take trips together? Aside from their newfound sense of community, and of being seen (and heard) and supported in untold ways, there's something else going on. My friends Katherine Woodward Thomas and Claire Zammit talk about a study done at Harvard University that revealed that people wanting to manifest goals in a group were 6X more effective than the individual. I don't want to paraphrase, and don't know much about stats (having dropped out of statistics in college), but that's how it feels to me. And, the reality of it keeps expanding.
For instance, when working on a book that needs just the right story, I think of my retreat gals and what they have to offer. When Deb and I needed a few more stories for Closer than you Think (about the use of ritual to help people deal with loss, the importance of forgiveness, and a spiritually comedic perspective), I reached out to Ritual expert Elizabeth Murray, Forgiveness Expert Ana Holub, and Spiritual Blogger Alexandra Hill, all of whom gave stunning stories for the book. The author, Deborah, was cheering when she read these additions because they were exactly what we needed to round out the book, and my girls were elated, as they had an instant writing credit complete with promotion (in the resources section of the book). It was a win-win-win all around.
That's the magic of sisterhood and synchronicity. I can't wait to share it with you live and in person in Carmel!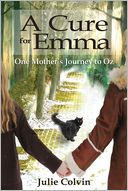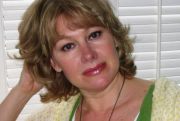 "Linda Sivertsen—my guru and mentor extraordinaire. I have only the universe to thank for getting us together in Carmel, and the rest is history. Your friendship, guidance, and mad writing skills, along with the blueprints on how to write a winning book proposal, were the defining moments for this project. You are an incredible support to writers everywhere and one of the finest women I know." — Julie Colvin, author of A Cure for Emma (Norlights Press, June, 2011)
"We call Linda the 'Author Whisperer' because of her seemingly magical ability to uncover the book in a person that wants to be written—often before they've even seen it. Like a midwife, she delivers a writer's core message and brilliance onto the page, in the style agents, editors, and readers are searching for. I have witnessed Linda work her Author-Whisperer magic for years. There are very few people who can do what she does, and we're always elated with her results." — Arielle Ford, bestselling author of, The Soulmate Secret (HarperOne, 2009) and Wabi Sabi Love (HarperOne, 2012)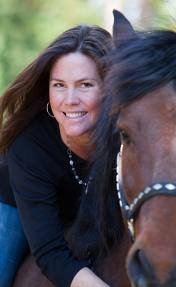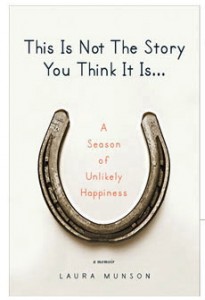 "Linda and I met as writers, which is sometimes hard to accomplish, given the solitary life of our profession. She was an immediate sister in words. But beyond that, she helped me. Being a published author was new to me, and Linda went out of her way to share a spectrum of excellent advice with a natural and abundant spirit. I would soon come to find that this is who Linda is/can't help not being. Helping writers is central to her spirit and explains why she extends her talent in this capacity so effortlessly—in championing their book proposals, and in creating inspiring writing retreats. She is as interested in your writing, as he is in hers. And that is rare. Linda Sivertsen is rare."  ~ Laura Munson, New York Times bestselling author of This Is Not The Story You Think It Is (Putnam, Spring 2010)

  I'm so looking forward to meeting you for this magical five days, where it's all about you, your voice, your book, and your legacy. I want this to be one of the best gifts you'll ever give yourself–truly the start of a blessed and creative new beginning! 
So… you're feeling ready already, right? Contact me before you get sidetracked and another year flies by. (It'll be Christmas in five minutes… you might as well just leave the tree up all year 'round.) Seriously, creativity has a way of slipping through our fingers. Breathe life into yours. Schedule it. Make it real. Let's start a life-long friendship (sounds corny, but it's true) and let me help you script your success. Your book plannin' paradise awaits!

Have questions? Want more in-depth details? The FAQ page has so much more…
Want the scoop on our hour-by-hour daily schedule?
Read more about my retreats on Forbes.com
Space fills up quickly, so please take a minute to fill out the registration form to get the ball rolling (no commitment or payment necessary for registration). We want to secure your spot!
Humbly yours,