Lake Arrowhead Weekend Writing Retreat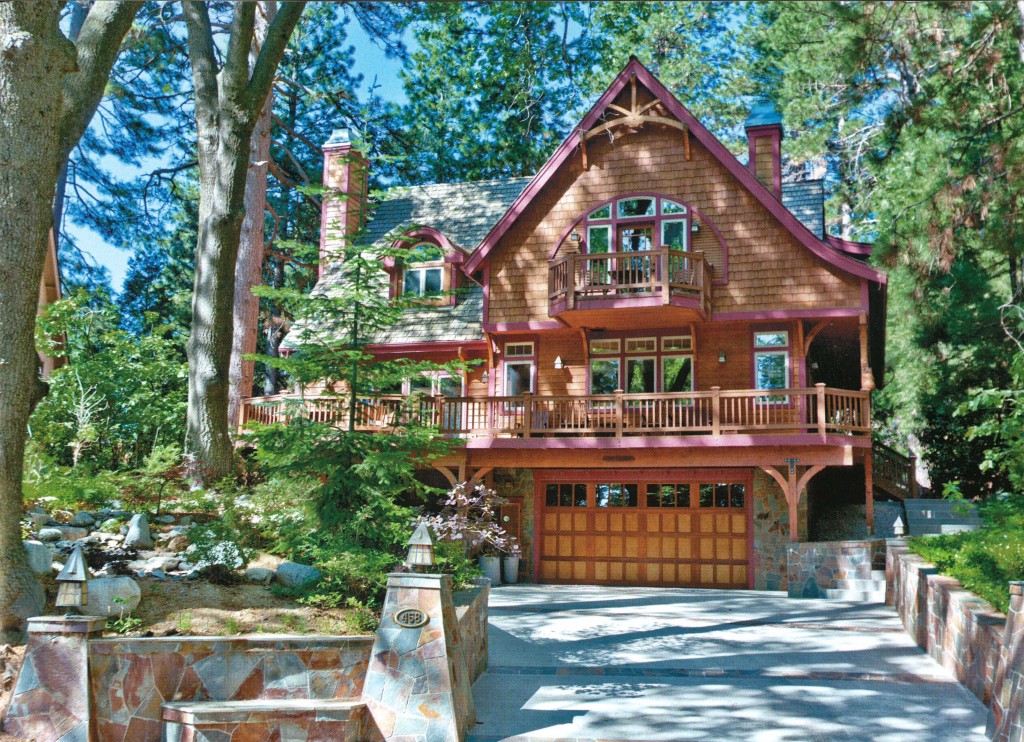 For Carmel retreaters who want to reconnect & tap back into the magic… or, writers who've been wanting to come to Carmel but haven't yet been able to…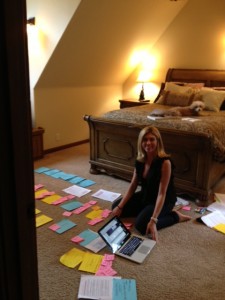 "Coming to Lake Arrowhead was my best decision, EVER!" ~April Beyer, Matchmaker, Host of VH1's Making Mr. Right. 
This shorter writing retreat at my home in Lake Arrowhead, California (outside of L.A.) has historically only been open to those sisters in words who've already joined me for the longer Carmel retreat. A reunion house, of sorts. But in January 2014, I opened it to boys and first-timers, because several darling, heart-centered men asked to join our tribe. Since my schedule is pretty full this year, I don't have any scheduled yet, but let me know if you'd like to come and perhaps I'll schedule one in July or September.
If you've been wanting to work in this highly creative format, with whip-smart brilliant people to help brainstorm your book–while being fed glorious food and having loads of quiet time to write (and daily one-on-ones with me!), this could be the perfect format. And, it's less expensive than joining me by the sea. If this sounds like FUN, and we haven't yet met, see registration deets below.
Why would you want a 2nd retreat?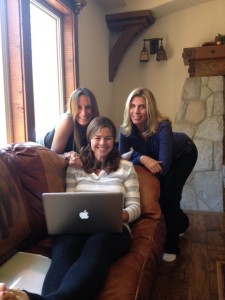 Because life happens. In Carmel you tap into more time, energy, and vision for your project than perhaps you've ever had. You're surrounded by new sisters whose creative genius and enthusiasm lights you up. And you get a ton of work done. Some finish and get agents soon afterwards!
But just because you go back to your "regular" life doesn't mean your evolution as a writer stops. No. Far from it. As you continue to grow in your life, your ideas expand. Your passion reaches new heights. Your influence grows. And, even if you've been able to carve out continued time for yourself and your art, you may still long for the space of a retreat to further support your process and finalize anything left undone.
Or maybe you miss the juiciness of working "two as one." Maybe you miss the feedback and laughter and camaraderie of more than two. Me too! Writing can be so isolating–it's so much more FUN doing it together. 
In Anese's case, she wanted the physical structure of another retreat to help her to the finish line on one of two projects. She's an incredible writer and has been working on what I believe are several future bestselling books. But this very in-demand founder of a hot company (not to mention a dedicated wife and mother to two young children), was finding it challenging to set aside the uninterrupted hours needed to "get 'er done." Hence, why this weekend getaway worked so well for her.
In short, Anese loved our time together (see her testimonial below). I loved our time together. We'd missed hanging out since bonding in Carmel and this felt like the perfect way to infuse her work with that creative vibe again and continue our sisterhood/friendship. 
Please fill out the registration form if you're interested.

I can't wait to reconnect, or meet you for the first time.
Okay, so more about the house and town…
Lake Arrowhead is a quaint mountain resort town (known as "The Alps of Southern California"). Located in the San Bernadino National Forest, it's been a second home to Hollywood movies and its stars since Cecil B. DeMile first came here in 1913. Used as a double for countries like Switzerland, Canada, and Alaska, you'll be amazed you're so close to L.A.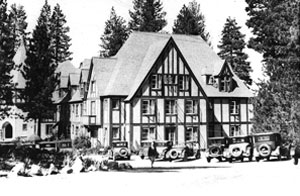 Our gorgeous location
As you can see by the photos of our kitchen and living room, the house has plenty of room for writing (with lots of space throughout) for quiet creativity, while also being cozy.
Plan on staying on Sunday night, too, if you want a little vacay of your own (see resort photos below, if you're interested).

Difference between this & Carmel
A long weekend (Thur. pm – Sunday) vs. Monday-Friday.
Close to L.A. (45 minutes from the Ontario, CA, airport/90 minutes from LAX–I know a GREAT car service if you want one), and less expensive than my more intensive Carmel retreats (tuition is only $4,000 if you've been to Carmel–$5,000 if not). This includes food, but not lodging–unless you're one of the first two ladies who gets to stay in your own suites in the house with me).  
START TIME: Meet at the house Thursday afternoon between 3:00 – 5:00 pm, or at dinner at the Arrowhead Resort & Spa at 6:30 pm. END TIME: Sunday 2 pm.
Our daily schedule

Private time with me every day on your project. Hours of quiet time to write.  Brainstorming as a brilliant group. Sumptuous meals. Walks in our gated community by the lake. Treadmill (or not!). Peace. Being indulged while you take care of your VISION. Don't get much better than that!
Tuition investment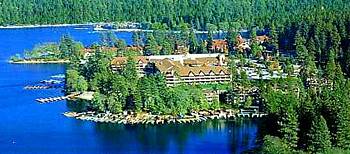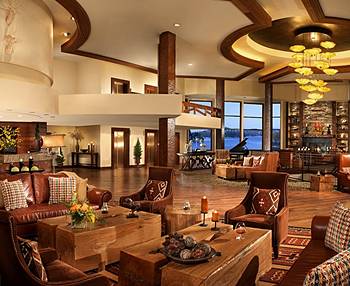 Your tuition investment: $4,000 if you've been to Carmel (because I already know your work); $5,000 for first-timers.
Full tuition is due at the time of sign-up (to guarantee your spot), at which point you'll receive–if you haven't already–your complimentary (normally $150) copy of Your Big Beautiful Book Plan, my in-depth publishing course (co-written with Danielle LaPorte) to assist you anytime… before or after your retreat.
Here's where we dine on Thursday night–Lake Arrowhead Resort & Spa, at the famed Bin 189 restaurant.
From Anese: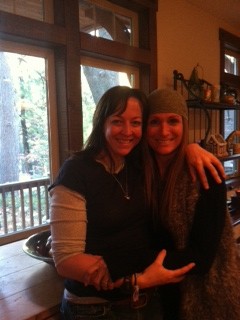 "Coming to Lake Arrowhead was a brilliant move–both on my part and Linda's–mine in making the choice, and Linda's in creating the amazing space. The two of us reconnecting live, especially after working together so closely earlier this year, enabled us to jump in and move quickly. It was great to have focused time and attention in a super intimate setting, without any distractions to dive into the work. Not only did we wrap up one piece, but made a great dent in the second piece. A 'dent' that no doubt would have taken me months and months to get through. The work is better, stronger, more delightful (I'd say "funner," but someone will edit that out :)). I'm way more happy with it than I would have been sitting in my cocoon and writing without Linda's input. The house is cozy, the sleep was divine (the mountain air adds an extra level of deep sleep and comfort), the food incredibly nurturing, and the company completely inspiring and fun. I know of no other venue where you can hang out and bond, write great work together, get fantastic productive feedback, cuddle up with a joyful muse dog named Merry, get a slumber party in, and have a chef cooking. All these things handled freed up a tremendous amount of creative energy for me. I now find myself intuitively reconnecting to the energy of that weekend to get myself back into writing mode more quickly. Just the memory alone has helped create structure for me to get back in the groove quickly." ~Anese Cavanaugh, Energy & Leadership Advisor, Founder of Dare to Engage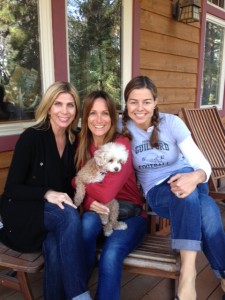 "
Arrowhead was the perfect recharge for me AND my novel
. After birthing my book in Carmel last year, I was craving another retreat with Linda. I wanted a more intimate, personal experience in which I could dive deeper into my book and get feedback to help propel my writing forward. I loved the longer one-on-one sessions; the beautiful relaxing setting; the nurturing; the laughing until the wee hours with Linda and my incredible retreat mate, and the golden nuggets of advice and personal resources Linda always generously shares with her 'girls.' I couldn't imagine writing a book without my dear friend and book mama by my side.
Carmel was life changing, and Arrowhead was the perfect follow-up to the work I launched while there.
It's a gift I've decided to give myself and my writing every year! I'm already looking forward to the next one!"
~Laura Rothschild, Mother, Novelist, + Biz Owner
"When my muse nudged me in the ribs and said, 'Hey, Wake up. I have this idea, you're going to write a book,' my first reaction was complete and utter panic. The entire process appeared scary, intimidating. Completely overwhelming. Luckily, the universe conspired to lead me to Linda and her writing retreat at Lake Arrowhead. I feel incredibly blessed to have had the opportunity to work with Linda. Her passion, enthusiasm and guidance transformed my writing and gave me the power to confidently go forth and start writing my book. The retreat was fun, mind blowing, and inspiring. Thank you so very much for setting me on the path to becoming a writer." ~Alan Corbett, Wildlife Photographer, Alaska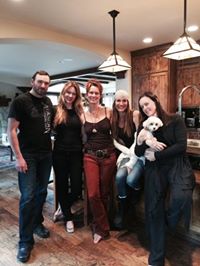 I love my job!!! I can't wait to see you soon, and rock your book(s). Until we meet, or meet again… in my second most favorite town anywhere!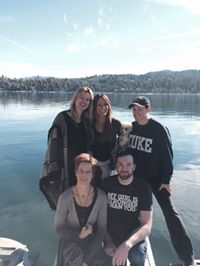 xx